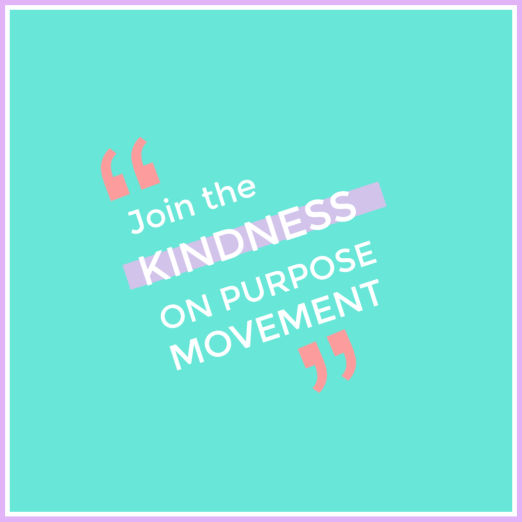 JOIN the Kindness On Purpose movement
Join with our CELEBRITIES and support the global Kindness ON Purpose Movement.
Its all about getting Kindness On Purpose into enough schools to reach 1 million students.
Because then we will begin to stop bullying & cyber bullying.
join the movement and show your support.
How do I join?
Step 1 Grab your phone and record a video of you telling us about a time when someone was kind to you.
Step 2 Share on your FB and Insta with tags @kindnessonpurpose #KindnessStopsBullying #BeKind